No matter where you roam, take high speed internet with you. Our mobile internet solutions will keep you connected when it matters. Our solution uses all 4 major US networks and the latest data bands, all with no sim card to change ever!
We give you two choices in equipment:
Super portable hotspot style device with long battery life and simple, easy to use features.

Business class router with powerful antennas that gives you top speeds and large area coverage.
With plans that range from 25 to 800GB a month, all four networks in one device, and no sim cards to ever change we have you covered from coast to coast!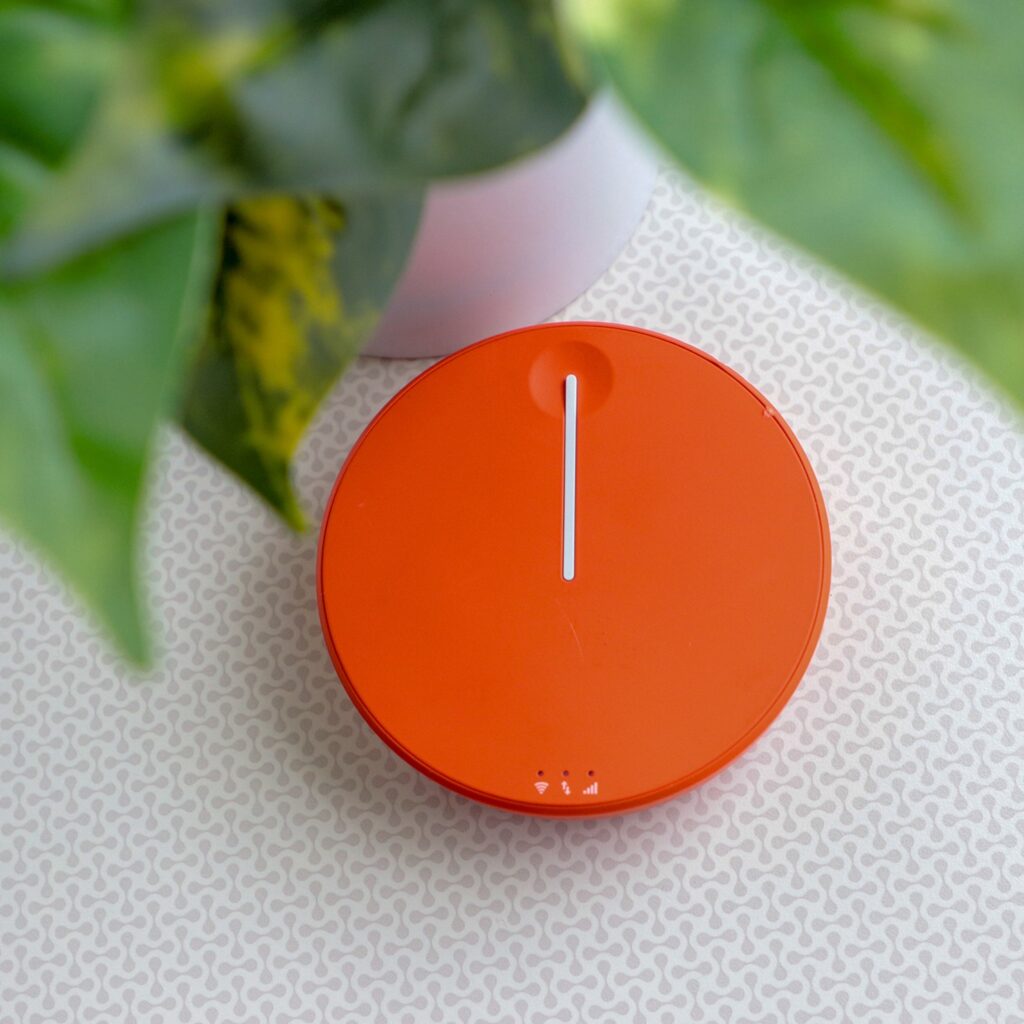 The Solis Lite will bring you the power of any network, anywhere you go, in the palm of your hand. The Solis Lite 4G LTE mobile device connects to all major US carriers with no SIM card and lets you stream, Zoom, video chat, whatever you need a connection for anywhere you go! Their full support team and powerful mobile diagnostic tools on the backend keep you connected at home and on the road.
$199.99 or Lease for just $20/mo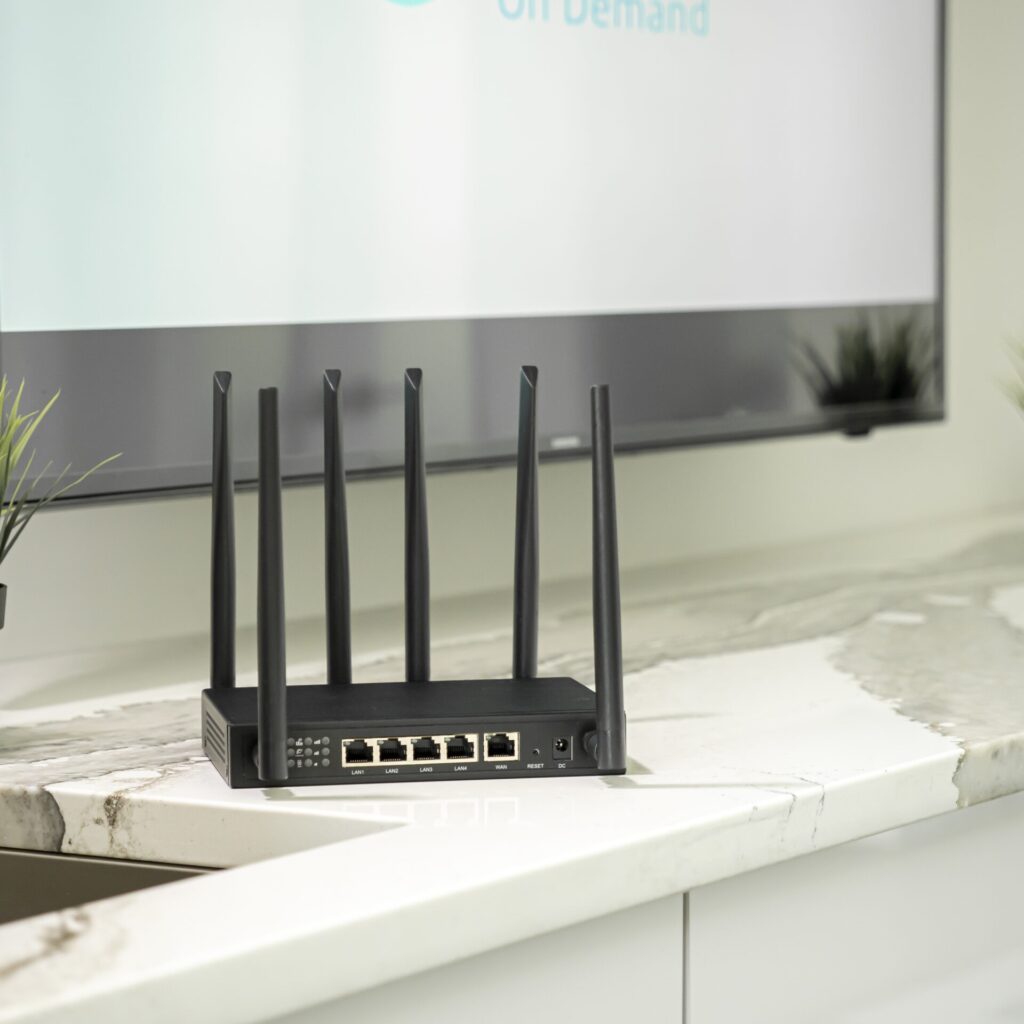 Business Class Router – When you need a robust router that can provide full coverage for your home, office or RV choose the Omega router and get connected today. Experience the power of all 3 major US networks in one, for better connection where you need it. The Omega is a multi-functional wireless 4G router for home and professional M2M applications. 

Router can be bought outright for $199.99 or lower the upfront cost and lease your Omega for just $20/mo! **Details below
"vSIM changed the way I travel. I never leave home without it!"
"The Omega leveled up my business. It works in every location."
All service plans are subject to a non-refundable $50 activation fee, paid at the time of purchase.
The full condition of this return policy is to ensure satisfactory performance to the customer, which One Wireless World and its affiliates cannot foresee before delivery. Therefore, if we see that very little data has been used by the customer within this 14 day return policy period, and the customer wants to initiate a return by the 14th day, then the customer will be responsible for returning the virtual sim device at their expense after notifying of their intent to cancel through their personal client portal. Once the virtual sim device is returned intact* then the entire amount of the initial start up costs, minus the 1 time activation fee, will be promptly refunded**. However, if a data allotment is used that clearly indicates that a customer was trying to take advantage of our return policy, then NO refund will be issued.
*Including all of the components that came with the virtual sim device.
**Depending on your bank, it could take up to 5 business days to reflect in your account.
** Free Omega Lease Program
The following terms apply to the lease Omega lease program:
Customer must keep service active for 12 consecutive months

Service plan must be 200GB/mo or higher

Customer will be charged $20 a month for the lease of the Omega router (added to their monthly plan cost) as long as they remain active on a data plan with One Wireless World.

If customer cancels service anytime before 12 months has passed, they will be charged the full value of the device at the time they cancel ($249.99)

Customer can choose to send the device back to One Wireless World at their expense to avoid the charge for the device. The device must be returned in the original box, with all accessories and pamphlets, in near perfect condition in order to NOT be charged. Any missing pieces or damaged box will result in the charge described above being charged.

After the initial 12 month period has passed, and the customer wishes to cancel, the device is theirs to keep and service can be cancelled at any time.

1 Year warranty: If during the 12 month period described above, the device is determined to be defective, One Wireless World will replace the device at no cost to customer. The decision to replace the device can only be made by a One Wireless World representative after troubleshooting and other steps have determined a faulty device. This does NOT cover water damage, theft or loss of the device.
Customer Service & Support
Your device arrives fully activated and just needs to be turned on to initiate the first connection. Customer support for the Solis Lite and Omega devices is handled by One Wireless World through their ticket system. Send an email to questions@onewirelessworld.org and it will be responded to by one of our Customer Support Specialists. Customer service is open M – F 8am to 5pm mst. You will be required to create a username and password at checkout for accessing the customer portal at www.onewirelessworld.org, where you can switch payment options, cancel service and have a 14 day refund initiated.
Free 3-5 day FedEx shipping is used for the Solis Lite and Omega devices. We also need customers to be aware that the quoted days do not start until the following business day after the order is placed, because of time to actually fulfill orders. Orders are not fulfilled on the weekends nor holidays.
The billing cycle for this plan starts when the total start up costs are paid and is recurring every 30 days thereafter. There is no pro-ration of the bill.  The payment will be made either by the credit/debit card the customer used to pay total start up costs, OR they can elect to change over to ACH debit once in their portal. Customers must cancel their month to month subscription 24 hours prior to the next billing date, or they will be paying for another 30 days of service. Customers can go into their online portal to see their billing date by entering the username and password that they created on our site when ordering. NO REFUNDS will be issued once the new month has been auto-debited.